One Tulsan's Story - Fighting Prostate Cancer with Faith, Family, and the Latest Science
---

Prostate Cancer Patients to be Celebrated at Tulsa's Inaugural Zero Prostate Cancer Run/Walk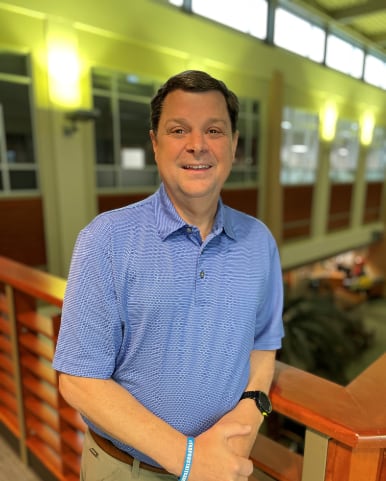 Tulsa, Okla. – At just 52 years old, Brian Hunt was surprised when bloodwork done at his annual physical in October 2020 showed he had an elevated Prostate Specific Antigen (PSA) level of 5. A PSA level from 4-to-10 is considered suspicious for prostate cancer while 10+ is considered dangerous. When his PSA level rose from 5 to 17 in just six months, the cancer diagnosis was confirmed.
"I never would have guessed I had prostate cancer, there weren't any symptoms. Being proactive about my health put me in the best position possible to fight this disease," said Hunt.
Hunt underwent prostate surgery, followed by cutting-edge prostate cancer therapies, and then 43 radiation treatments. Just 18 months after his initial PSA test, Hunt's PSA level is now less than 1.
"This disease used to be taboo to talk about because of everything it impacts. I think it's good to be open," said Hunt. "There are so many treatments for advanced prostate cancer available now. There shouldn't be any stigma."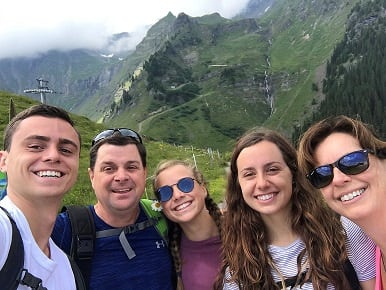 Hunt will be one of the prostate cancer fighters honored at Tulsa's inaugural Zero Prostate Cancer Run/Walk set for 8am on Saturday, June 18, 2022 at RiverWest Festival Park, 2100 S. Jackson Ave.
As a husband and dad of three, this event happening on Father's Day weekend is especially meaningful.
"My faith is my rock. It along with the support of my family and friends has given me the strength I've needed throughout this journey," said Hunt.
The 5k, 1 mile run/walk, and Kids' Dash for Dad will bring together patients, caregivers, physicians, family, and friends to raise awareness for prostate cancer and funds for research, screenings, and patient services. Families and friends are invited to register as teams and participate in honor of their dad, grandpa or loved one. Registration is free and can be done online at zerocancer.run/tulsa. Fundraising is welcomed and participants raising $50 or more receive a ZERO run t-shirt.
"As the area's leader in caring for men with prostate cancer, Urologic Specialists is proud to host the Zero Prostate Cancer Run/Walk," said Cole Davis MD of Urologic Specialists. "As the number of treatments for advanced prostate cancer rapidly increase, we're pleased to bring these options to the men in our community as they fight this disease. In addition to clinical treatment, we want prostate cancer patients to have the emotional support they need to live longer, happier lives."