Welcome To Urologic Specialists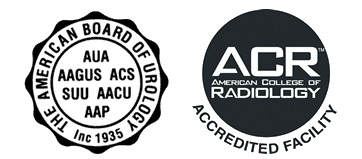 Urologic Specialists is proud to be the region's largest urology practice. We are uniquely capable of caring for patients with all kinds of urology issues. Our 21 board-certified urologists include a number of subspecialists with additional training in urologic cancers, kidney transplantation, kidney stone disease, pediatric urology, female pelvic medicine and incontinence and male sexual health issues.
When you're a patient at Urologic Specialists, you don't have just one doctor. You have an elite team of specialists coordinating your care and leveraging their strengths to give you the best outcome. It's the power of the practice.
Coronavirus COVID-19 Update To Our Patients:
Due to concerns related to the COVID-19 (coronavirus), we want to let you know that it is a priority at Urologic Specialists to take action to prevent the spread of this and any other contagious illness.  We are not a primary care facility or emergency/urgent care clinic in which there would be a higher risk of patients with a contagious illness, however we still take the risk seriously.  Our goal, as always, is to provide a place where you can receive the urology care you need in a safe and healthy environment.
We are adding additional precautions to our normal routine of sanitizing and sterilizing the clinic.  Some of the regular processes and additional precautions are listed below:
We are requesting that patients who are experiencing symptoms contact Urologic Specialists immediately (918) 749-8765 to reschedule their appointments. We will reschedule all patients with symptoms to a convenient time for them once they are symptom free.
VIRTUAL VISITS are now available for current patients that do not require in-person treatment or evaluation at this time. They are real-time video/audio calls with your health care provider. Please click here for more details on how it works.
Patients and visitors are encouraged to wear a mask for their personal health protection.
Visitor limitation- Only one visitor allowed with a patient at a time.
All patients, visitors, and employees are being screened for potential COVID-19 symptoms prior to entering the building.
Common area surfaces, such as chair handles in the lobby, counter tops at the nursing stations and restroom door handles, etc. are being sanitized throughout the day.
In keeping with our standards, surfaces in the exam rooms are being sanitized after each patient.
Tissue boxes have been placed throughout the lobby to ensure that patients have something to cover their mouth and nose in case they need to cough or sneeze.
Containers of hand sanitizer have been placed throughout the lobby as well.
Magazines have been removed from the lobby and exam rooms to prevent contact by multiple patients.
Our staff has been instructed to avoid skin contact with patients when possible and to wash their hands immediately after any contact occurs.
We recommend that our patients and staff follow practices that reduce the spread of illness such as regular hand washing, covering your mouth and nose when coughing or sneezing, avoiding skin contact with others, avoiding large gatherings, using hand sanitizer or sanitizing wipes, etc.
We are closely following news from the Centers for Disease Control and Prevention (CDC) and other medical authorities to continue to update our procedures in the interest of limiting the spread of the coronavirus.
We are recommending that any patient who indicates that they are experiencing flu like symptoms contact their primary care physician or go to coronavirus.gov for further instruction. 
Thank you for giving us the opportunity to serve your urology needs.
---
Our Practice Philosophy
Urologic Specialists values the doctor-patient relationship and recognizes the importance of earning your trust by delivering competent and quality patient care. Patients and family members are encouraged to ask questions about our diagnostic and treatment methods. Our nurses and medical staff are fully trained and qualified to assist in your care. Whatever your medical need, we are committed to your good health and quality of life.
---
Online Patient Portal
Messages and requests sent to your doctor's office are NOT monitored 24/7. If you are experiencing a medical emergency, you should call 911 immediately.
---
Practice Updates and News
Breathe Away Pain and Anxiety
Nitrous Oxide Now Available for Some Procedures
Urologic Specialists is pleased to offer Nitrous Oxide (often known as laughing gas) for pain relief and anxiety during some in-office procedures including vasectomy, UroLift, prostate biopsy, SpaceOar and cystoscopy.
Nitrous Oxide is not covered by insurance. It is available as an elective, cash pay service. The cost is $75. If you are interested in learning more about Nitrous Oxide for your procedure, let us know when you schedule your appointment.
Learn more about Nitrous Oxide
---
Beginning April 19, 2019 Find us at our new Fort Smith Clinic location
Mercy Tower West
(formerly known as the Cooper Clinic building)
6801 Rogers Ave., Suite 202
Fort Smith, AR 72903
---
Gentle and Effective Feminine Rejuvenation with Votiva
If you are looking for a safe, effective, non-surgical option for feminine rejuvenation. We are pleased to offer the advanced technology of Votiva.

In Office Vasectomy
We are your trusted local professionals. Our highly experience physicians perform more than 1,200 vasectomies a year.

World-Class Spectrum of Urology Services
Urologic Specialists is a group of physicians specializing in comprehensive state-of-the-art medical and surgical care to patients. As part of the this care we offer diagnostic and therapeutic services including radiology services (ACR certified), laboratory testing, and urodynamic testing.